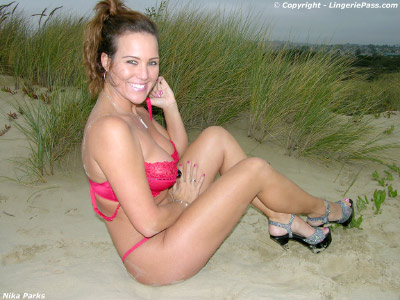 Nika Parks
Some interesting facts:
Measurements: 36-26-36
Bra size: 36D
Height: 5'4"
Weight: 128 lbs
Shoe size: 7 ½
I am a medical professional with a B.S. in biochemistry. I was born in Holland and I love the outdoors. My hobbies include: kayaking, scuba diving, wakeboarding, rock climbing, skiing and dirt bike riding. My favorite movie genres are horror and suspense (especially during rainy weather). My favorite music is classic rock and I can't go 1 week without Chinese cuisine. I feel sexiest when I'm outdoors and know that people are watching me enjoy life to the fullest.